---
Tragic Comedy
Where life's triumphs and tragedies are discussed.
How's life treating you? Want to discuss the issues of the day? Tragic Comedy is where the members of Funeratic get to know each other, by discussing life, current events, and the rest of the site at length. Sign up and join the conversation: You control the privacy levels and whether people can respond.
---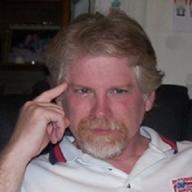 Anger Management
When you occasionally have a really bad day, and you just need to take it out on someone, don't take it out on someone you know, take it out on someone you don't know, but you know deserves it. I was sitting at my desk when I remembered a phone call I'd forgotten to make. I found the number and dialed it....
Read More
---
Current Discussions