---
Tragic Comedy
Where life's triumphs and tragedies are discussed.
How's life treating you? Want to discuss the issues of the day? Tragic Comedy is where the members of Funeratic get to know each other, by discussing life, current events, and the rest of the site at length. Sign up and join the conversation: You control the privacy levels and whether people can respond.
---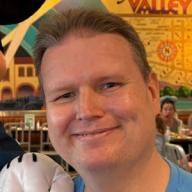 All King and No Kubrick Make Jack a Dull Boy
I recently got to talking with friends who liked The Shining, both Stephen King's novel and Stanley Kubrick's film adaptation of it, but who were unaware that King has always loathed the movie, despite its reputation as one of the best horror films ever made. It's hard to imagine that a writer doesn't know his own work better than someone interpreting it, but I think this is one of those rare cases where the writer is just too close to the story to get it. Here are three reasons why I think Kubrick's film better understands the material, and is better overall, than King's novel: 1) In King's version, Jack Torrance is a fundamentally decent man who wouldn't hurt a fly, but who is down on his luck and desperate....
Read More
---
Current Discussions