---
Tragic Comedy
Where life's triumphs and tragedies are discussed.
How's life treating you? Want to discuss the issues of the day? Tragic Comedy is where the members of Funeratic get to know each other, by discussing life, current events, and the rest of the site at length. Sign up and join the conversation: You control the privacy levels and whether people can respond.
---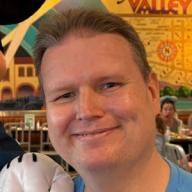 Falling Snow
It was twenty years ago today that my father passed away. I almost didn't write something today, because I don't feel particularly creative enough at the moment to do his memory justice. But a plain remembrance is better than none at all, and besides, he's been on my mind a lot this week....
Read More
---
Current Discussions