---
Tragic Comedy
Where life's triumphs and tragedies are discussed.
How's life treating you? Want to discuss the issues of the day? Tragic Comedy is where the members of Funeratic get to know each other, by discussing life, current events, and the rest of the site at length. Sign up and join the conversation: You control the privacy levels and whether people can respond.
---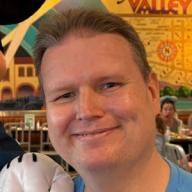 Scott's Car is Dead; Long Live Scott's Van
The blue Dodge Caliber that I bought years ago has lasted through a lot. It may have suffered a flat tire at one GooCon and a window that wouldn't close at another, but the only major and long-lasting problem with it was a leaky roof. Unfortunately, I live in Florida, where half of the year sees brief but frequent thunderstorms....
Read More
---
Current Discussions