---
Tragic Comedy
Where life's triumphs and tragedies are discussed.
How's life treating you? Want to discuss the issues of the day? Tragic Comedy is where the members of Funeratic get to know each other, by discussing life, current events, and the rest of the site at length. Sign up and join the conversation: You control the privacy levels and whether people can respond.
---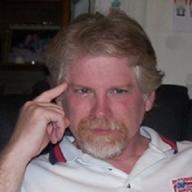 Thanksgiving Memories
This year, as I stood with my nephew staring at the turkey carcass following its carving, I shared with him an anecdote about Thanksgiving when I was his age. I grew up in a fairly poor household but we always had turkey for the holiday. But it was a bit of an extravagance for us so my mother was committed to getting everything the bird had to offer....
Read More
---
Current Discussions