---
Tragic Comedy
Where life's triumphs and tragedies are discussed.
How's life treating you? Want to discuss the issues of the day? Tragic Comedy is where the members of Funeratic get to know each other, by discussing life, current events, and the rest of the site at length. Sign up and join the conversation: You control the privacy levels and whether people can respond.
---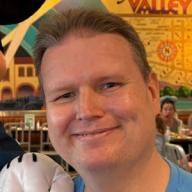 My Hot Thanksgiving
It may have been a cold Thanksgiving up north, but it wasn't in my mother's apartment yesterday, where the air conditioning was broken and it was 80°. And that was before we turned the oven on for an hour to heat the food. We've ordered pre-made meals before from various businesses like Boston Market and Publix, but this year the only source we could find was Zoës Kitchen, a Middle Eastern chain restaurant....
Read More
---
Current Discussions