---
Tragic Comedy
Where life's triumphs and tragedies are discussed.
How's life treating you? Want to discuss the issues of the day? Tragic Comedy is where the members of Funeratic get to know each other, by discussing life, current events, and the rest of the site at length. Sign up and join the conversation: You control the privacy levels and whether people can respond.
---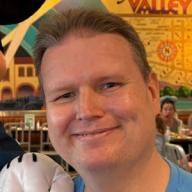 What We Kept
One winter in the mid-1970s, my grandfather Donald was hospitalized with a serious infection in his foot. Being diabetic, he went out of his way for years to avoid any infections or other hazards, but his luck had run out. On Christmas Day, he was informed by the doctors that they would have to amputate his foot the next morning....
Read More
---
Current Discussions