---
Tragic Comedy
Where life's triumphs and tragedies are discussed.
How's life treating you? Want to discuss the issues of the day? Tragic Comedy is where the members of Funeratic get to know each other, by discussing life, current events, and the rest of the site at length. Sign up and join the conversation: You control the privacy levels and whether people can respond.
---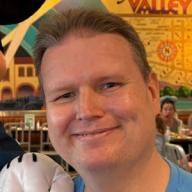 R.I.P. Nicole
You know those memes about how 2020 just keeps getting worse by the month? I didn't like them before because it's been such a very awful and depressing year that I'm not in the mood to joke about it. And now I really don't like them, because for me, June has indeed managed to be even worse: My friend Nicole died suddenly of a stroke on Friday....
Read More
---
Current Discussions