---
Tragic Comedy
Where life's triumphs and tragedies are discussed.
How's life treating you? Want to discuss the issues of the day? Tragic Comedy is where the members of Funeratic get to know each other, by discussing life, current events, and the rest of the site at length. Sign up and join the conversation: You control the privacy levels and whether people can respond.
---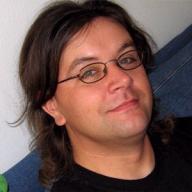 Bonus post: Things I Think I Think
I was replying to Scott's post in Decidedly Undecided, and I started thinking it's nice to be posting again. Even if people were to find my opinions funny or misguided or flat out wrong, if the thought is out there, people can see it, and if I have an error in my thinking, maybe they can help me see things in a different light. I like that....
Read More
---
Current Discussions