---
Tragic Comedy
Where life's triumphs and tragedies are discussed.
How's life treating you? Want to discuss the issues of the day? Tragic Comedy is where the members of Funeratic get to know each other, by discussing life, current events, and the rest of the site at length. Sign up and join the conversation: You control the privacy levels and whether people can respond.
---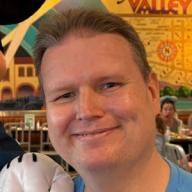 Pass Me the Green, I Need Some Trees with My Tennessee
Kelly and I just took a short vacation to Gatlinburg: Two days there, with two full days of driving to make it happen. We've been itching to get out of the house during this awful pandemic (and to use Kelly's PTO before it expires), but with options limited for places to go safely, we realized that we could rent a cabin with family and just go hiking and birdwatching and grilling, avoiding crowds in favor of natural spaces. Kelly's immediate family from Illinois drove over to join us....
Read More
---
Current Discussions