---
Hall of Fame: Justin Woods
2011 inductee
This article was written in February 2013, when Justin was originally inducted to the Hall of Fame, at a time when there was only one inductee per year. In February 2020, his year of induction was retroactively changed to 2011, his first year of eligibility.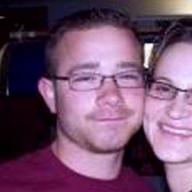 As Celebrity Goo Game entered a new decade in the 2010s, one player rose in the ranks to dominate the game like no other: Justin Woods, who won three of the four rounds in 2011, with additional victories in 2010 and 2012. Season after round, he racked up flawless or near-flawless scores, giving him prime seeding in tournaments that he could use to overwhelm his opponents, though he often didn't need it: He frequently won with plenty of extra chances remaining. Players began to accept defeat as soon as their names wound up opposite his in a tournament bracket. In the weeks leading up to GooCon: Villa Ridge, a frequent topic of conversation was whether anyone would manage to beat him in the live version of the game. Justin developed a reputation on Funeratic as a hyper-aggressive competitor who only cares about winning, a reputation that is totally unfair: He's friendly, supportive of the game and his fellow players, and happy to congratulate other winners. Justin has accomplished so much not through competitive compulsion, but through a commitment to playing the game the very best that he can play it, week after week and round after round. His relentless determination to master the game has brought him several major victories, and earned him a place in the Hall of Fame that honors players like him, the best of the best.
Justin's career as a player was quiet at first. Originally joining the game under his middle name Kenneth, he played with his wife Joanna Woods, his stepfather-in-law Russ Wilhelm, and various friends and coworkers including Mike Eberhart, Richard Slominsky, and Jerry Mathis. From 2005 to 2009, Justin adapted his playing strategy to various scoring systems as the game evolved, always doing well in the game but not quite able to win. A variation on the towers scoring system, in which players could knock down each other's virtual towers to force them to lose progress, was especially difficult for him, as his reputation for aggressive play and consistent near-victories made him a frequent target. But the years of practice and patience finally began to pay off in 2010, and pay off in spades as if making up for lost time: Justin played three perfect rounds without missing a goo, overtaking Russ's record for the longest unbroken streak of correct guesses, and finally won the game in September of that year. His reign of dominance continued into 2011: Three more victories in May, September, and December, one of which came at the end of another perfect round. Justin was the only player to solve three very difficult goos during this time period (Sting, Nate Richert, and Freeman Dyson), stunning fellow players with his apparent invincibility: At one point, he had solved 143 goos in a row, an unbroken streak spanning more than half a year. Speed was critical to Justin's victories: In 2011, he solved an amazing 9 tournament goos in less than a minute each, and 21 tournament goos in less than five minutes each, far more than the next fastest players that year (Mike Rothstein's 6 goos in one minute or less, and Joanna and Mike's 13 goos in five minutes or less). Justin didn't let up in 2012, either: Another victory, another perfect round, and accolades around the site (such as in Tragic Comedy and The History of Funeratic) that extended his reign as the game's dominant master.
This induction to the Hall of Fame is happening in early 2013, so there's no telling how much more Justin will go on to achieve in the future, but almost anyone would name him the player most likely to rack up more victories in the rounds to come. Even if he doesn't, his legacy is secure: There can be no list of the game's greatest all-time players without mentioning Justin Woods. His tremendous 1,618 goos solved to date is one of the game's highest lifetime scores. His five victories to date make him one of the most frequent champions of game. He is tied with Russ for the most perfect rounds of any player (five). And now he has a new achievement to celebrate: A well-earned induction into the Hall of Fame, an official acknowledgement of what everyone who has ever had to face him in a tournament bracket already knows: Justin is one hell of a great player at this game.
Justin's comments: Thank you so much Scott for the kind words and the great induction into the Hall of Fame, I am honored to be among the other Hall of Famers and just to be apart of this site it's self. I hope I have many more years of competing on this site and any other future live games I am able to participate in.