---
Guns are Not Really a Laughing Matter
by Steve West on March 2, 2013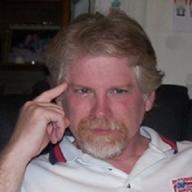 Recent conversation with Brenda.

Brenda: What would be the hardest thing for you to give up for Lent?

Me: Shooting guns.

Brenda: But you don't shoot.

Me: But I have the most realistic dreams. I rescue POW's like Stallone, I kill evil dictators with a sniper shot from a mile away like Jack Reacher, I perform quick draws and shoot the bad guy like Saturday westerns...

Brenda: You more likely kill a dozen people from the Texas Tower.

Me: Just as well I don't actually own a real gun.
---
Web Junkie
Steve West scours the Web searching for interest or absurdity and then shakes his head ruefully when he finds it. Read more »