---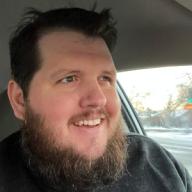 Today I got to thinking (dangerous, I know).

What purpose is Facebook really serving in my life? Ok, so I'm "friends" with a couple hundred people, most of whom I know passively at best. Many of whom I have little intent of ever wanting or needing to contact again.

And with the ever-changing privacy issues that Facebook keeps bringing up, I feel like every change the site brings just brings me yet another battle of opting-out of new features that I was opted-into by default. Today, I had to opt-out of letting my friends check me into locations. It bothers me that new features are something that I have to make a conscious (and sometimes complicated) effort to not use. And I'm not talking about useful features like an easier method of updating my profile, but features that fundamentally change the way my profile is displayed to not only my friends, but the world-at-large.

I'm a bit of an avid user of Twitter, and for a while now I've had my Twitter feed pumped straight into Facebook so I could share my 140-character nothings to both my Twitter followers (mostly Higher Education professionals) and my Facebook friends. I have a Tumblr account that I use to occasionally post random things I find on the internet. Tumblr feeds into Twitter which, ultimately, feeds into Facebook. I have my personal blog which, again feeds into Twitter and then winds up in Facebook.

It seems that, really, Facebook serves as a great final destination for my updates, but at the risk of my own privacy, which, believe it or not, I do try to take somewhat seriously, I don't know if Facebook is worth it anymore. Few people read my blog or check out my Tumblr posts. Most people couldn't care less about what I post on Twitter.

I have found that it's sites like this one here that really produce some of the best responses. I know that by posting this here, a few of you will comment and we can potentially have an intellectual conversation and/or debate. Small, close-knit sites such as this one are ideal places to connect. Facebook just seems so... passive. You post, people "like" or flat-out ignore, and everyone moves along. Twitter, quite honestly, is very similar, but I just get a kick out of it, and it's not divulging or betraying my trust when it comes to privacy (yet). I've actually had a few decent conversations through Twitter, and have found more useful information from the 140-character posts over there than I have in the hundreds of links to babies laughing, "repost this on your wall if you love God," and the various Farmville-esque apps that have flooded my Facebook news stream.

So, like I said, I did some thinking, and I made a decision. I have disabled every link to Facebook. Nothing will pipe in there anymore for the next 2 weeks. I'm going to see if (a) anybody notices and (b) if I notice/care enough at the end of the 2 weeks to continue using the service at all.

I'm going to focus on my blogs: ErikSBates.com and Challenge and Support. Going to try to create something worth reading, and, more importantly, worth writing -- even if nobody notices.

I think it'll at least make me feel better.
---
Nine Replies to Face-off









---
On a Rant
Another desperate attempt of Erik Bates to create a blog that nobody will read. Expect illogical arguments with no basis in fact, and plenty of contradicting statements. Read more »