---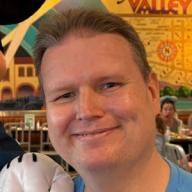 Our friend Bill used to work USF tech support in the early nineties, the days of Windows 3.1 and 28.8k modems. One day...

"Hello, this is Tech Support."

"I'm trying to check my grades online, but it's not working."

"I'll be happy to help you. What program are you using to connect to the server?"

"I don't know."

"Ok, what program do you use to go online?"

"I don't know."

"Hmm. What operating system do you use?"

"I don't know!"

"Huh. What brand of computer do you have?"

"Computer? What are you talking about? Whenever I dial the number, all I hear are beeps and hissing!"
---
Logical Operator
The creator of Funeratic, Scott Hardie, blogs about running this site, losing weight, and other passions including his wife Kelly, his friends, movies, gaming, and Florida. Read more »