---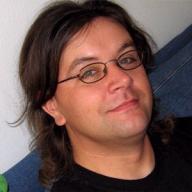 I'm thinking too hard about it. I'm letting my fears get the best of me. I need to relax and just deal with things from a position of confidence, not weakness.

Do you have any freaking idea how hard it is to change the way you think about things? People always tell you not to think about things the way you are, but you can't just change your thought process! There's more to worrying less than waking up in the morning and saying, "I'm going to worry less. Huzzah!" This is why my therapist is killing me (not literally, thanks!). I understand his point, and I know I'm doing it, but I can't just change. It's a process. I need to get the process moving. That's the hardest part, I think. Of course, it's easy to say the first step is the hardest when you haven't taken that first step, and you can't know what's to come. But, I think changing the way you react to the world is the hardest part. Or something...

I think I treat this blog as more of a personal diary/journal than anyone else. I wonder if everyone is bothered by that, but are too embarrassed for me to point it out. My own 800-lb. gorilla! Of course, worrying about pointless things is what I do best! And, now, of course (giving you a peek into my head), I'm worried that people will respond to this only because they think it's what I want. Like I am starved for attention, and this is a ploy to make people correspond with me. I can twist my stomach up in knots worrying about stupid crap like this, and anyone reading this would most likely be thinking, "Damn! I never would have thought of that if you hadn't said it, but now that you did..." Ah, well, unless Scott pulls the plug on this blog, your choices are read or ignore. Choose wisely, 'cause it won't get better than this!

I really need to learn to type properly. This two finger method is awkward! :(

The stuck song of the day is "Party All the Time" by Eddie Murphy. Why did he have to put out an album of songs? Why can I not forget? WHY?!?

I also had a Slayer song stuck in my head, but that might have to wait for tomorrow. Will it be "Angel of Death"? "Spill the Blood"? "South of Heaven"?? I'm not even sure! (But, I'd be leaning towards "Spill the Blood"!)

You spill the BLOOOOOOOOOOOOOOOOOOOOOOD!
---
Four Replies to 10-VII-2006 or Thinking too hard




---
MiracleASSassin
Aaron Shurtleff uses this area as a dumping ground for his random thoughts... Read more »