---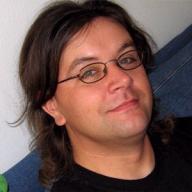 You would think after a year of quitting the cigarettes, I would be in the clear. Nope. Temptation got the best of me. :( I going to quit again, of course, but I'm sorry I even started again. I feel like crap, my throat hurts, and just feel physically drained, which I did not previously when I did the bad smoking thing. I guess that's good incentive to quit for good for real!

But I still want to smoke, which is pitiful.

Song of the day is Everything About You by Ugly Kid Joe. I am full of self-loathing, and I hate myself.

Did anyone rush out and buy the new Def Leppard album? Well, I did. ;) I haven't listened to it yet, though. Been too bust running around to devote myself to it. I am looking forward to it though.

MOVIE SPOILER ALERT!

Stick it is the worst movie I've ever watched. Yuck! I thought a movie about young female gymnasts would be pretty funny, but the best parts were in the previews.

END SPOILERS!

OK, that wasn't really a spoiler, but damn that movie sucked. And, yeah, it's not too topical.
---
Four Replies to 6-V-2008 or I Fell Off The Wagon




---
MiracleASSassin
Aaron Shurtleff uses this area as a dumping ground for his random thoughts... Read more »