---
And No Need for Anaesthesia
by Steve West on June 14, 2015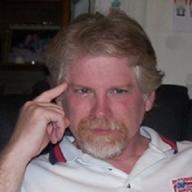 Recent conversation with Brenda:

me: I've decided that I'm not going to play that "got your nose" game with our grandkids.

Brenda: Oh, really?

me: Yeah, I'm going to play "got your appendix" instead.

Brenda: There's some logic I'm missing here.

me: With my version, our grandkids can't disprove what I say with a look in the mirror and if I actually get their appendix, there's probably a plus side to that.

Brenda: And to think that most physicians spend years in medical school to accomplish something like that.

me: I'm so ahead of my time.
---
One Reply to And No Need for Anaesthesia

---
Web Junkie
Steve West scours the Web searching for interest or absurdity and then shakes his head ruefully when he finds it. Read more »