---
Baseball and Androgeny
by Steve West on May 8, 2013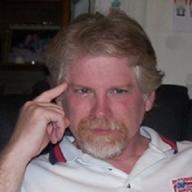 Recent conversation with Brenda:

me: (watching baseball) Do you realize how filthy professional baseball players are?

Brenda: Not first-hand, no.

me: Look at these guys. Spitting nut seeds all over the place, spitting tobacco juice anywhere they please, adjusting their cups constantly...

Brenda: Should they not adjust their cups?

me: I just wish there was a tasteful way to get the job done instead of everybody doing a Michael Jackson impersonation.

Brenda: I'm not sure Michael Jackson ever had a need to wear a cup, if you know what I'm saying.
---
Web Junkie
Steve West scours the Web searching for interest or absurdity and then shakes his head ruefully when he finds it. Read more »