---
Givin' It Up To The Man
by Steve West on May 23, 2009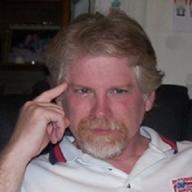 There seems to be several different meanings to that phrase, these days especially.
Meaning 1) A teenage girl in Germany sold her virginity online to an Italian businessman for $18000. She had hoped to raise $100K for schooling, I think.
Meaning 2) Now the German government wants half of her proceeds because of the German law of 50% prostitution tax.
Meaning 3) Now if I understand the business correctly, that would make the German government her pimp. No doubt the taxman will be wearing leather pants and a hat with a feather.
---
Four Replies to Givin' It Up To The Man




---
Web Junkie
Steve West scours the Web searching for interest or absurdity and then shakes his head ruefully when he finds it. Read more »