---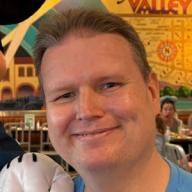 A few weeks ago, I dropped a glass bottle of salad dressing on the kitchen floor, making the house smell like vinaigrette for a day. Today, I stepped on the last errant bit of glass hiding in a crack of tile by the corner. Better my foot than the cat's paw, I guess; I don't lick between my toes. It was only a tiny piece of glass, but it did draw blood.

The first thing it took me back to was my father. He struggled with diabetes and ulcers on the sole of his foot for, well, as long as I knew him. The day he died, I had to convince the cops that the tiny droplets of blood in a rough line from the kitchen to his bedroom were normal.

I worry about my own health as much as I can without giving in to madness, especially in light of Kelly's own diagnosis with diabetes last month. (The hospital bills just keep coming!) But until tonight I hadn't felt the particular fear, sitting there on the edge of the bed with tweezers and a magnifying mirror, that this might be the first of many nights tending to wounds on my feet just like my father did. Happy Fathers Day!

The second thing it took me back to was Die Hard. I love that movie.
---
Six Replies to Blood Lines






---
Logical Operator
The creator of Funeratic, Scott Hardie, blogs about running this site, losing weight, and other passions including his wife Kelly, his friends, movies, gaming, and Florida. Read more »