---
Breakfast Becomes Dessert
by Steve West on March 14, 2022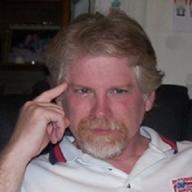 Recently, Brenda and I had breakfast at a local diner because they have a fairly low age requirement (55) to get the "senior special". For $4.00 you get 2 eggs, bacon, hash browns and toast. After perusing the menu, I enjoyed my coffee and watched with bemusement while Brenda and our server had the following exchange:
Brenda: I'll take the "special", but I don't want the eggs.
Server: Then I'll have to charge you $5.25 because you're ordering a la carte.
B: You mean I have to pay for NOT ordering eggs?
S: That's right, hon.
B: Then I'll take the "special" as is.
S: How do you want your eggs?"
B: Raw and in the shell.
Then she took them home and baked us a cake.
---
Web Junkie
Steve West scours the Web searching for interest or absurdity and then shakes his head ruefully when he finds it. Read more »