---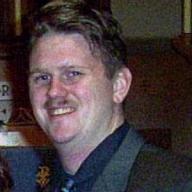 I normall don't publicize my life, but apparently the Makers Mark is making me chatty tonight.

We have a 7 month old minature schnauzer who the family has become very attached too, so much so that my parents go to my house daily to "rescue" her from her kennel. They have all the joys of having a dog without the burden. I don't mind it is good for the dog and for my parents, especially my dad who doesn't attach easily to anything really. Well we are in vacation visiting my wife's family in San Diego, we decided to drive due to the ridiculous price of plane tickets and the fact that we could bring the dog along and not have to burden anyone else in the family. Since we have family that we can stay with along the drive it was a pretty easy decision to make. The first couple of days we were here everything was cool, then Tuesday morning our normally bouncy dog woke up and was carrying her right leg as she walked. We chalked it up to stiffness from the ride, and just the stress of it all, but as the day wore on she would randomly plop down and struggle getting up. I called my vet in IL and he suggested low dose asprin twice daily to relieve the soreness. Wed morning my wife got up with the dog and took her outside, she was very energetic and playful and then her back legs gave out suddenly.

We called a local vet recommended by family and were able to get her in right away for observation, after a few hours we received a call that she was severely constipated but doing better after working on her. But they drew blood to make sure that all is well.

This afternoon I received a call from the vet telling me my dog probably has a liver issue that she was born with. We have to take her in next week for further blood tests to try and narrow it down.

At this point I'm really starting to hate December. It seems like bad news always comes around the Holidays. It sucks.
---
Eleven Replies to December