---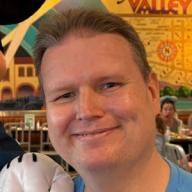 The recurring pericarditis that I mentioned elsewhere is now believed by my primary-care doctor to be heartburn or possibly an ulcer. The latter explanation is possible I suppose, but I'm skeptical about the former since it feels less like an acidic burning than like a sharp localized lower-chest pain such as a knife wound or bullet wound. Either way, it still keeps occurring every few weeks, it still hurts like a son of a bitch and keeps me awake all night, and I'm way beyond sick of it happening.

Here's a huge sarcastic THANKS A LOT to the cardiologist who put me on daily aspirin without mentioning the possibility of enteric-coated aspirin. I guess it's widely known that daily aspirin can eat away at your stomach lining, but I didn't know that. I dutifully took his advice for months, causing these heartburn/ulcer incidents to start happening. When I complained to another cardiologist about it, she suggested taking enteric-coated aspirin instead, which has a delayed release in the intestines so it won't affect your stomach. What in the hell?! An alternative existed that would have given me the same benefit without any damage to my stomach, and it wasn't recommended to me?

What irritates me most about the unnecessary damage inflicted on my stomach lining is that I first went to this same cardiologist for treatment of A Fib because it was keeping me awake all night and wrecking my life. I'm grateful that he successfully treated that condition, but he replaced it with a different condition that keeps me awake all night, this time in terrible pain. Fabulous.

So here I am again. It's 5:45am, I've been awake all night with what feels like a spear through my chest, my Tuesday is wrecked, and I'm exhausted and pissed off. This keeps happening every 3-4 weeks, and I can't wait for the next spell.
---
Four Replies to Heart Burn




---
Logical Operator
The creator of Funeratic, Scott Hardie, blogs about running this site, losing weight, and other passions including his wife Kelly, his friends, movies, gaming, and Florida. Read more »