---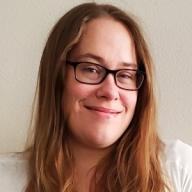 So I'm thinking a series of news reports, offered in text, BREAKING NEWS concerning the two rum icons, Capt Morgan and the bacardi bat, and how they the two forces are going to meet at Tortuga,...

The Captain talks in mutterings like a drunken old man, and complains about how his leg is stuck in that position permanently.

And when the Bacardi Bat is interviewed, he just screeches and flaps around.

Silly? Stupid? Good? Bad?

Then the website has a small flash animation, with the Capt and the Bat closeups from the two sides of the screen...and the drunken pirate music from the Pirates of the Caribbean ride at Disney....

Is that too silly?
---
Three Replies to Help me please part 2



---
Return of the KellyMonster
Where Kelly Lee cross posts from her other blogs cause she feels the need to have everyone read her blog. Read more »