---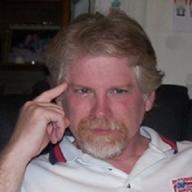 Recent conversation with Brenda:

Me: When I die, I want people to believe I led a double life.

Brenda: How and more importantly, why?

Me: Try to respect my dying wish. Have 3 blacked out Land Rovers follow the funeral cortege and hire actors wearing trench coats to observe from a short distance at the burial.

Brenda: Stop being stupid.

Me: If I was Jason Bourne, I'm sure I'd have a clever comeback. But as it is, I got nothin'.
---
One Reply to I Died a Spy

---
Web Junkie
Steve West scours the Web searching for interest or absurdity and then shakes his head ruefully when he finds it. Read more »