---
I Must Really Be Sick
by Steve West on July 4, 2014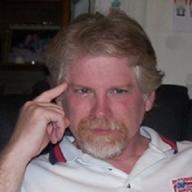 Recent conversation with Brenda while recuperating in hospital:

Me: Hey, wanna hear a joke I made up? I'm gonna tell my RN the next visit she makes.

Brenda: Of course.

Me: A stethoscope walks into a bar and the bartender starts, "Did you hear the one about..." (Stethoscope interrupting) Yes!

Brenda: (laughing) That's pretty good.

I can't recall the last time Brenda actually endorsed an idiotic joke I either thought of or merely thought funny. I might be on my deathbed and she's comforting me the best she knows how.
---
One Reply to I Must Really Be Sick

---
Web Junkie
Steve West scours the Web searching for interest or absurdity and then shakes his head ruefully when he finds it. Read more »