---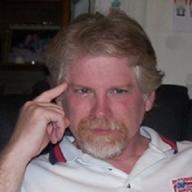 Steve: I love you.
Brenda: I love you more.
Steve: NO, I LOVE YOU MORE!
Brenda: I WOULD STEP ON A LEGO FOR YOU!
Steve: Holy shit, really? Will you marry me?

(just kidding)

In reality, in the living room of the house we shared, we were sitting on the couch. I steered the conversation to clever ways I've seen videos of various proposals (ballpark big screens, singing telegrams, etc.). Inevitably, she said I hope you don't do anything like that when you propose. I assured her I would not and offered her a demonstration of how it would probably happen. I got to my knees while she was still sitting and told her I'd probably say some mushy stuff like, "The best thing in life to hold onto is each other." I then reached under the couch where I had stashed her engagement ring box. I presented it and she displayed some incredulity. I opened it and asked her to marry me. She thought I was still joking until she saw that the ring was real. Then she started crying with joyous tears. I then told her that I had already spoken to her Father and gotten his blessing (renewed set of tears). Through her tears, she was able to choke out, "Yes".
---
Two Replies to How Steve Proposed


---
Web Junkie
Steve West scours the Web searching for interest or absurdity and then shakes his head ruefully when he finds it. Read more »