---
Hall of Fame: Steve Dunn
2009 inductee
This article was written in February 2012, when Steve was originally inducted to the Hall of Fame, at a time when there was only one inductee per year. In February 2020, his year of induction was retroactively changed to 2009, his first year of eligibility.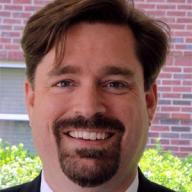 From the early days of Celebrity Goo Game to the present, Steve Dunn has consistently been one of the most prominent and most skilled players, earning recognition and a place among the game's top participants. Always quick to comment in every discussion about the game, Steve is known to his fellow players as a friendly but competitive opponent, rooting for the less-accomplished players even as he taunts whoever is directly opposite him in a tournament bracket. His jocular rivalries with opponents like Aaron Shurtleff and his brother Ryan Dunn, while bending the rules of civility on Funeratic, provide the game with some of its funniest moments. No one could deny it: Our game just wouldn't be the same without him.
Steve originally joined the game during its early years, when a single goo was presented each week, making him one of the few remaining players from that time period. He was hooked from the start, and has been a major competitor in every round since, frequently among the finalists at the end of each round. He has triumphed in the game on two occasions, October 2007 and March 2008. Always one to share an amusing anecdote, Steve credited one of the victories to his wife's pajama pants, recognizing the goo of an obscure fashion designer by the brand label. (Among his other stories: Discussing game strategies with Ryan in the bathroom at a Phish concert, confusing the stranger who overheard them and thought it was something to do with the show.) Steve's lifetime score of 1471 goos solved as of his induction, the fourth highest score of all time (54 solves of which were consecutive), demonstrates just how long and how consistently he has played. Even in 2012, after the game format had gone through several changes, he could still be a threat: His solution to the tournament goo of Jeremy Lin in a mere nine seconds was the game's fastest in the modern era.
More than most players, Steve's connections to the game go offline as well, and not just in the bathroom at Phish concerts. Steve has persuaded many friends and family members to play the game over the years: Samir Mehta, Mike Rothstein, JB Brenner, Shawn Brandt, Jason Evans, Jim Kraus, Allison and Greg Bair, Tom Leggett, James Voltz, Sam Boyarsky, Vance Tucker, John Tate, Pressley Ridgill, Tom Beshere, Amy Dunn, and of course Ryan Dunn. Steve has also invited Funeratic members to visit at his house in North Carolina, leading to a weekend discussing the site in person with Scott Hardie. In fact, Steve has been one of the most influential players in terms of the rules and format, suggesting improvements and not being shy about it when he doesn't like something, usually tempering his criticism with good humor, which carries over into the other games he plays including Rock Block and Pirate Paradise. His kind words about fellow players, including a video praising Matthew Preston for GooCon: Champions Gate, have made him one of the game's most popular players. Couple that with his demonstrated skill and passion, and it also makes him one of the game's greatest.
Steve's comments: I am honored to be included in the Hall of Fame, though I am not sure I deserve it. I am like the Vinny Testaverde of the Goo Game - I've got some nice-looking stats based on longevity rather than dominance. Let this honor reflect my affection for the game and the people who play it. This is such a unique and talented community. I am proud to be in the competitive mix, and pleased to know you all.