---
Be Afraid, Be Very Afraid
by Steve West on October 1, 2011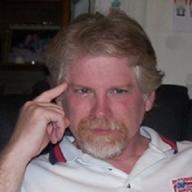 Because it's Iran Defense Week, their military was on parade to show their strength.



Ahmadinejad claimed there were no gay men in the country. Perhaps, but a lot of them resemble Lady Gaga (Scoopy joke).



Uniforms obviously designed to defeat the imperialistic American Gladiator.



That is one impressive color guard.



Iranian offensive strategy altered after consultation with the French Military attache.



Uniforms changed again after Chilean Dictator Fashion Show on E!



Nice flower box, General. Maybe some snapdragons will make it at least sound tough.
---
Web Junkie
Steve West scours the Web searching for interest or absurdity and then shakes his head ruefully when he finds it. Read more »