---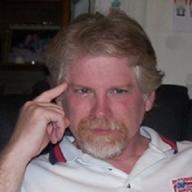 Stuff that caught my eye this week.

Selection of Marvel comics bloopers - check out #4 featuring Captain Barracuda.
Interesting collection of literary tattoos.
The 2008 Darwin Award winners. Dopes.
Latest Thriller cover - Darth Vader.
Amazingly tiny sculptures by Willard Wigan.
Photos that made me review my own wedding photo album. Pretty funny.
---
Web Junkie
Steve West scours the Web searching for interest or absurdity and then shakes his head ruefully when he finds it. Read more »