---
Creepy Halloween Lodgings
by Steve West on October 20, 2008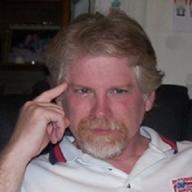 These creepy places to stay during a Halloween vacation may be too late to consider this year but they're not going anywhere soon so keep them in mind for the future. You can't stay in all of these places but for those that you can, there's that extra layer of creepiness.

The Haunted Hull House in Chicago. Let's get out of here Raggy!

Nighttime tour of Alcatraz. That place is creepy enough in the daytime.

The Crescent Hotel and Spa Sleep in a morgue.

The Lizzie Borden murder house is now a bed and breakfast! Would you like your grapefruit in 40 or 41 slices?

Merry England. Birthplace of the Tower of London, Jack the Ripper, and the Berry Pomeroy Castle.
---
Three Replies to Creepy Halloween Lodgings



---
Web Junkie
Steve West scours the Web searching for interest or absurdity and then shakes his head ruefully when he finds it. Read more »