---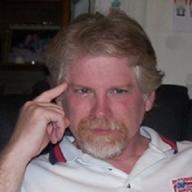 Recent conversation with Brenda:

Me: I watched the neighbor's dog for an hour the other day.

Brenda: That was nice of you.

Me: I let him off the leash and a cop came up to me a few minutes later and said my dog has been seen chasing a guy on a bicycle.

Brenda: So, what did you do?

Me: I told him that was impossible. My dog didn't know how to ride a bicycle.

Brenda: I hope he arrested you on the spot.
---
One Reply to Dog Lovers Unite

---
Web Junkie
Steve West scours the Web searching for interest or absurdity and then shakes his head ruefully when he finds it. Read more »