---
For What It's Worth...
by Steve West on January 26, 2008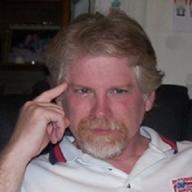 Round-up of the fun and weird.

At last! The taste the world has been waiting for. Beer cocktail.
I couldn't get past the fourth picture down. Surgeon General's Warning: Too much laughter can lead to cardiac arrest. Dressed up pets.
Award-winning short film. Spin.
Superman's identity revealed! Again...
The motherlode of lyrics sites. Many nice additional features.
Latest addition to Barbie's dream house. Interactive floors and walls.
2008 Movie preview with many trailers.
Worst movies of 2007. With a clip from each! Beware - may cause temporary blindness!
Stand-up of the week: Jim Gaffigan.
---
Web Junkie
Steve West scours the Web searching for interest or absurdity and then shakes his head ruefully when he finds it. Read more »