---
Get 'Em While They're Hot
by Steve West on January 15, 2008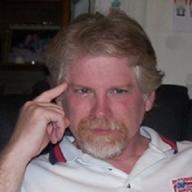 Good stuff.

Video of the week 1: Cactus gameshow.
We have the technology.
Bering Strait and other ambitious bridges.
What, no Squiddly Diddly?
Video of the week 2: Idiot burglars.
Medical myths still widely believed.
Coolest navigation system.
I remember most of these arcade cabinets. I sucked at almost all of them.
Video of the week 3: Penn and Teller rule.
---
Web Junkie
Steve West scours the Web searching for interest or absurdity and then shakes his head ruefully when he finds it. Read more »