---
Gettin' The Animals Out Of My Blog Folder
by Steve West on November 27, 2007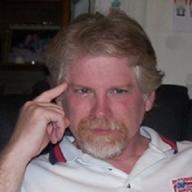 Time to clear out the animal clutter from my blog folder.

Want to make your dog look really tough like the dogs from medieval times? Try some doggie armor.

Want to make your cat look as gay as possible? Try these cat nail covers.

Want to put a live rattlesnake in your mouth? Learn from this knucklehead how not to do it. I love his final quote, "It is kind of my own stupid fault." As opposed to the roving band of crazed vandals who forced you to do it?

An earlier post recounts a weird anniversary for my wife and I. As bad as it seemed it couldn't compare to this first anniversary event for this couple. Cows are evil. I'm glad I eat them.

Hogzilla. 'Nuff said.
---
Web Junkie
Steve West scours the Web searching for interest or absurdity and then shakes his head ruefully when he finds it. Read more »