---
Good News, Bad News, Good News...
by Steve West on January 23, 2010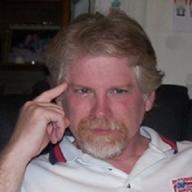 Good News: Brenda got a job.
Bad News: The pay sucks!

Good News: Potential new career track.
Bad News: Education ($$$) ultimately required.

Good News: She'll be working at our daughters' school.
Bad News: School diseases potential coming home now times three.

Good News: Bought Brenda roses as congratulatory gift.
Bad News: Met UOAS at the cash register.

All kidding aside, it's great that Brenda now returns to the ranks of the employed. She really liked her time at home, being able to accomplish tasks that she had little time for otherwise. But she feels great being able to leave the dole of the state (thanks, Maryland!). I truly wish I made enough so that she could stay at home (her expressed preference) but alas. She'll be an assistant to one of the special needs classes (not Olivia's) and feels very insecure about her qualifications. I assured her that as long as she brought the right temperament to the job, the children will be rewarded by the experience. She's hoping that she'll make observations that will benefit Olivia. I'm hoping that she doesn't get burned out by having to do what she'll do 24 hrs/day. She starts Monday. I wish her well.
---
Six Replies to Good News, Bad News, Good News...






---
Web Junkie
Steve West scours the Web searching for interest or absurdity and then shakes his head ruefully when he finds it. Read more »