---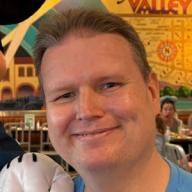 Dooce.com has given me a lot of laughs over the years, and it's one of the few weblogs I have made a point to visit every day. But lately I just can't get past how much Heather bashes her husband, and with increasing viciousness. Today's post was the last straw. (I'm intentionally not linking.)

There's clearly a lot of anger being sublimated into the blog, because she can't seem to make any casual mention of the man without a cutting remark. Even the recent post about Father's Day, which contains the only nice thing she's said about him for months, was undercut with nastiness. Go back and read old posts from happier times in their marriage; she pays him emphatic compliments, and when she does joke at his expense you can tell it's affectionate kidding.

I have little taste for women who emasculate their men with jokes (ask the last woman who made fun of me), and when the jokes pass for veiled hostility as they do here, I definitely want no part of them. I don't want to give up on one more blog, but I can't go on reading.
---
Four Replies to Goodbye Dooce




---
Logical Operator
The creator of Funeratic, Scott Hardie, blogs about running this site, losing weight, and other passions including his wife Kelly, his friends, movies, gaming, and Florida. Read more »