---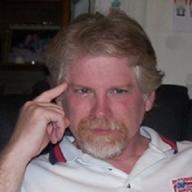 I was in my car stopped at a light after going to Giant when two jokers pulled beside me and made motions for me to roll down my window. They drunkenly started shouting, "Hi, Santa! What are ya gonna bring me for Christmas this year?"

I should have ignored them but instead replied, "Keep fucking with me and I'm going to have Rudolph shit in your stocking."

That only encouraged them to continue with slurred speech. "But I've been really good this year!"

"Look boys, I'm going to get you new tires for that really short bus you ride to school, I'm going to pay for that long overdue visit to the dentist, and I'm going to get you a gift certificate to the emergency room for after I kick both your asses."

Fortunately for them and me the light turned green and we went separate ways. Not the most festive thing I could have said but they really weren't as funny as they thought they were and, drunkenness aside, those Duck Dynasty rejects found a quick way to stand on my last nerve. Merry Christmas!
---
One Reply to Ho, Ho, Ho

---
Web Junkie
Steve West scours the Web searching for interest or absurdity and then shakes his head ruefully when he finds it. Read more »