---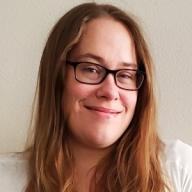 Today I got kicked in the face, spit on three times, twice it landed in my mouth, plus various kicks, scratches, pinches, attempted bites and more swearing at than I can count.

I've been doing this sort of thing, working with behavior kids, for 6 years now.

I just can't stand it anymore. I go to work at my current employer (which has touted the highest "human rights committee") and do perhaps the MOST dangerous job. At least with my former employers when a child attacked you so severely, you could call the cops and have them arrested. When they were dangerous to themselves or others they utilized "time out rooms" Here we are very much (they are thinking of getting rid of them altogether) discouraged, or filled with so much paperwork and manpower that they are beyond even really having in action.

I'm so damn SICK of being beat up all day. I wouldn't mind it if I got paid well. I'm not. I can't even afford to live. This is killing me. What the classroom team wants me to do is become "tough" and basically scare the shit out of the kids. I can't do that. If I start down that path, where would it lead me? I'm not going to be like that.

So I'm done. I'm looking for a new job tomorrow. One that I can afford to pay rent on.

Its funny that a place that proclaims it has the highest regard for the children, in fact, treats it's own employees as dirt and doesn't care when they get hurt. It's not about our happiness. Or our safety, it seems.
---
Five Replies to I hate my job



---
Return of the KellyMonster
Where Kelly Lee cross posts from her other blogs cause she feels the need to have everyone read her blog. Read more »