---
All awards and no sleep make Kelly a dull girl.
by Kelly Lee on September 11, 2007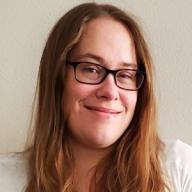 Blah.

I have been going nonstop for the last few months, and this week it kicks into high gear. I'm really well known in Amtgard as a award maker. I like it, I mean, it makes me feel like SOME of my time in college was not a complete waste of time and money. (Hey, i learned how to double tie my shoelaces and that naps are wonderful things, too) And I think I do some pretty good stuff too.

For instance:

click photo to zoom
I made this for yesterday. Well, I did the artwork and the sewing. I had two people do the text. Chinese and English. It's a Lord Scroll for a guy who has a vaguely Asian persona.
And by this Friday I need to have...oh....six more awards on that level of quality done, and some electronic awards like I did
here
but these are "superhero comics" themed. Here's what I have done so far, that I emailed to the King.
Here
Ugh.
Brain melting.
Oh yeah. AND work. Chucked fecal dodging type work. For real.
Manipulative shits.
---
Twelve Replies to All awards and no sleep make Kelly a dull girl.












---
Return of the KellyMonster
Where Kelly Lee cross posts from her other blogs cause she feels the need to have everyone read her blog. Read more »