---
Hall of Fame: Kelly Lee
2011 inductee
This article was written in February 2020. At that time, Kelly was retroactively inducted to the Hall of Fame in 2011, her first year of eligibility.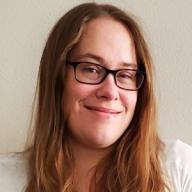 It's been a very long time since Celebrity Goo Game's earliest years. In those days, the game was entirely static HTML, with no way to make a guess except to email Scott Hardie or to tell him in person. Only one goo was published per week. The clues were clumsily written and hard to interpret, and prone to in-jokes among Scott's friends, who were almost the only people playing. It was a simpler time in the game, before the competition intensified and the game went from a silly pastime to a true challenge among dedicated enthusiasts. And one of the best, most consistent participants of that early era was Kelly Lee. She racked up one of the game's highest early scores. She had the game's longest streak of correct guesses. She racked up two solo solutions in the first year. She had one of the earliest victories, winning Round IX. She played a perfect round the following year. She was behind the very first player-created goo, Yul Brynner. She's responsible for the game's continued existence, by being one of the people who convinced Scott to extend to the game with a "Round II" and beyond after he initially intended to cancel it after a few weeks. It's a shame that Kelly (mostly) stopped playing when she did, just as the game was growing and she might have been honored as one of the first inductees in this Hall of Fame, but that's not something that she necessarily would have wanted. Kelly, more than anyone, never lost sight of how trivial this trivia game is.
Kelly and Scott have had a long relationship, first being high-school sweethearts, then dating off and on in high school and in their twenties, then reuniting and getting married in their thirties. As such, Kelly's involvement waxed and waned with their relationship, but she has had little interest in the game since it became a "serious" competition. She will occasionally check the current goos while logged into Funeratic for something else and venture a guess out of amusement, but most of her guesses come from when she and Scott are on a long road trip or otherwise stuck somewhere and trapped in a trivial conversation, and he verbally reads off the clues on his phone while she verbally guesses them. To her the game is a true lark, to be taken lightly, and Scott appreciates her reminders that his "silly little web game" is exactly that; after all, the game started as a parody of another online game. She has always treated Celebrity Goo Game unseriously: When she wasn't creating goos like George Lucas solely to amuse herself, she was mocking other players with goos like Deborah Warner. (And it's not just the goo game. She punctures the self-seriousness of other sections of the site as well. She was the first person besides Scott to post in Tragic Comedy and used the occasion to make fun of it.)
Kelly's biggest achievement in the later years of the goo game might be winning two rounds of the live game in 2011 at GooCon: Villa Ridge, after nearly winning another the year before. Kelly's tendency to bet her entire score in the final round, a byproduct of not taking the game seriously, paid off with big final scores. Around this time, she also solved what would be her one thousandth goo, if you "adjust for inflation" by counting the weekly early goos more heavily than the daily later goos. Kelly continues to dabble in the online game periodically, and to many of the game's current players, she's thought of merely as Scott's wife who shows up online from time to time. Most people don't remember the first few years of the game, when Kelly regularly outscored and outplayed the other participants in Celebrity Goo Game. She left a lasting legacy of creativity and levity that survives to this day. She's long overdue for being named one of the game's best and most important players. The goo game, and Scott, are lucky to have her.