---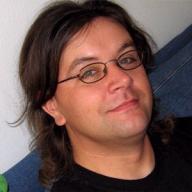 I feel like every time I return after a long absence, I say I won't do it again. I will try to be a better friend/person. I have learned the errors of my ways!!

I'm not going to say it this time. Not because I don't want to be a better friend/person. I totally do. But, I think it's just crappy of me to even try to convince people of that, after all the times I haven't done it before.

Of course, it also feels kind of the height of narcissism to say "This is how I am! If you can't deal with who I am, then it's on you!" Which is not what I am saying, but it feels like what I am saying.

So, if you were wondering if Aaron was any less scatterbrained and/or stopped over thinking/ over analyzing everything...yeah no.

Is WAP by Cardi B really the song of 2020? I have heard that statement made. I really am feeling my age...

So, what's new with everyone? Not that I expect too many people to respond, but hey. Is there a better way to just pop back in and catch up than to just ask what's new? What is everyone happy about or proud to have going on in their life? What are the daily struggles (and we all go through daily struggles, though not all are the same) that you could unburden yourself of just a little by sharing? [I would like to say "Please don't make the answer to this question Donald Trump!", but it seems like everything going on good or bad involves Trump in some way. And it's exhausting, but I guess I don't have the right to say that, because those issues that are inconveniences to me are life-and-death to others. Or at least that's how it feels.]

I hear that one good goal for life is to bring more happy to the world than unhappy. I don't know about all that philosophical stuff, but I'd rather be thought of fondly than not. (Not thought of fondly or not thought of? You decide!)

I should go now. I might be back. Who knows?

I might be back... Why do I hear that in Keanu Reeves/John Wick's voice?

Also, if you read/heard the blog title as Dana Carvey doing George H.W. Bush, give yourself a cookie.
---
Six Replies to 15-II-2021 or Not Gonna Do It!






---
MiracleASSassin
Aaron Shurtleff uses this area as a dumping ground for his random thoughts... Read more »