---
26-VIII-2008 or Furious Ranting (nfsw)
by Aaron Shurtleff on August 26, 2008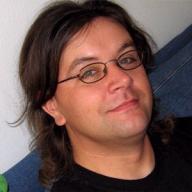 This is a quick hit for you all.

AND I SERIOUSLY THE ONLY PERSON IN AMERICA WHO DOESN'T GIVE A RAT'S SMELLY ASS WHAT THE CANDIDATE'S WIVES THINK?! I DON'T CARE ABOUT MICHELLE OBAMA, AND I CANNOT FATHOM ANYONE VOTING BASED ON ANYTHING SHE THINKS. DITTO FOR CINDY MCCAIN, WHO I AM SHITTIN' SURE WILL BE SPOUTING SOME CRAP OUT OF HER MOUTH SOON. AND, YEAH, EVEN THOUGH THE CIRCUMSTANCES WOULD BE DIFFERENT, I WOULDN'T GIVE TWO SHITS WHAT BILL HAD TO SAY IF IT WAS HILLARY ACCEPTING THE NOMINATION RIGHT NOW. WE SHOULD BE FOCUSED ON THE FUCKING CANDIDATES, NOT WHO THE CANDIDATES CHOOSE TO SLEEP WITH.

The best argument I've heard is that you can tell a lot about a person's character by who they choose to marry. Bullshit! Bullshit! Bullmotherfuckingshit!!!!! I almost wish someone would get nominated who married some dumbass who is all looks and no brains. Maybe then someone might realize that a person's ability to do a job like President has nothing to do with what kind of speech their significant other makes. I doubt it, but it would be nice.

I'll let you all go back to your word by word coverage of what Michelle Obama had to say at the Democratic Convention. It is fucking shameful to me that Senator Kennedy (who I don't necessarily agree with on all things), recovering from recent brain surgery, makes a speech, and it's relegated to the back of the burner in the news, because, oh, shit, we have to hear from Michelle fucking Obama.

I also think it's a dick move to not actually be at the convention if you're going to be getting the nomination, but I understand that you have to keep campaigning in Kansas, Barack. Have fun.

I can't wait for the abortion that is the Republican National Convention. Fucking politics.

Song of the day: "Fucking Hostile" Pantera.
---
Four Replies to 26-VIII-2008 or Furious Ranting (nfsw)




---
MiracleASSassin
Aaron Shurtleff uses this area as a dumping ground for his random thoughts... Read more »