---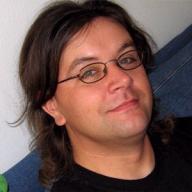 I take joy in finding out that the ex that f-ed around on me 3 times while we were dating now appears to be divorced from the first guy she married, and is now apparently married to the guy she f-ed around with all three times we were dating. I am happy because a) she obviously really really liked the guy and b) now I know that it really was her, and not me. I beat the sh!t out of myself for so long, trying to figure out what I did wrong to drive her to cheat, and now I see that she had the problem, not me! I actually feel better. Is that messed up??

Anyhow, I'm going to Maine for a week, so if you don't hear from me, that's why.

Not that I am a especially vocal part of the community here lately, but you know what I mean...
---
Three Replies to 30-VI-2009 or Is it wrong to be happy?



---
MiracleASSassin
Aaron Shurtleff uses this area as a dumping ground for his random thoughts... Read more »