---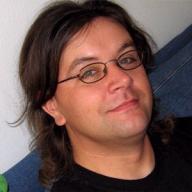 I had to do it! When you find it, you'll know. :) Me, a narcissist? Possibly!

Today is a good day to work, but I am tired. I wanted to watch IFC at midnight, because they supposedly showcase Asian cinema, but I can't stay up that late and go to work the next morning. :( I should get my VCR going and record some stuff. But, I can get a lot of stuff on the Video On Demand, so... I'm too lazy to hook it up.

New Def Leppard album next week. Songs From the Sparkle Lounge. Go buy it!! All new songs! Not a bunch of covers like the last album! Support good music!

Speaking of which, I'm going to see Ministry on Wednesday, and Death Angel next month. Good times. Good times. ;)

Song of the day: "Room With a View" by Death Angel. Someone asked me once what my theme song would be, if I had a theme song. This is it. There's a video on YouTube, if anyone's interested.

Well, that's it. Talk to you alls later.
---
MiracleASSassin
Aaron Shurtleff uses this area as a dumping ground for his random thoughts... Read more »