---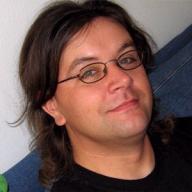 I am working on a Saturday. I am not so amused. :(

Anyhow, the song of the day is this annoying song that one of my co-workers has sung non-frickin' stop for the past week and a half. Now, even though he is not here, I can still hear him singing it over and over and over! I don't know what it's called, I don't know who does it (I think it's some Amy Winehouse person), and I haven't even heard it actually done by the artist, but if what my co-worker keeps singing is any indication, then I'm sure it's not my cup of tea (which, for those of you keeping track, means that it is probably the smash hit of the summer, and is well-beloved by everyone, particularly my wife, who is probably buying the album as I type this...like she did with that piss-annoying 30 Seconds to Mars bullcrap, but I digress). The song, as far as I can tell goes like this:

They want me to go to rehab
I say no no no.

But sometimes my co-worker mixes it up (don't know if Ms. Winehouse does or not)

Try to make me go to rehab
I won't go go go.

Seriously, if these are legitimate lyrics to an actual song, then beam me up, Scotty, there's no intelligent life on this planet. No, wait. Scotty died. I'm stuck here in Hell. *sigh* At least he stopped doing the Gwen Stefani "WOOOOOOOOOOOOHOOOOOOOOOOOOO!!!!!!!!!!!!!!!!!!! WHEEEEEEEEEEEEEEEEEEEHOOOOOOOOOOO!!!!!!!!!!!!!!!!!!!!!!!" noise, I guess I should be somewhat thankful for that...

That's really all I've got. Got to keep it short at least, since didn't turn out very sweet at all.

And, no, this was not a reaction to Scott's post today entitled Sweet. Although it is rather odd...
---
Three Replies to 4-VIII-2007 or Short and Sweet



---
MiracleASSassin
Aaron Shurtleff uses this area as a dumping ground for his random thoughts... Read more »