---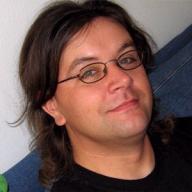 I couldn't pull up the archives in TC to add this on, so I thought I'd drop it my blog!

I've had this song stuck in my head for weeks!! I think it's the whole election thing... XTC is a pretty good band, but Andy Partridge (not a part of the Partridge Family, (un)fortunately) has a kind of odd voice to me.

XTC FTW!!


And, of course, there's the slightly less good, but still pretty awesome Crash Test Dummies cover version.

CTD FTSP!

MMMMM.... Ellen Reid *drools* I don't know how this song got on the soundtrack for Dumb and Dumber... The video isn't too good (except the eye candy...MMMM...Ellen Reid *drools*), but what can you do?
---
MiracleASSassin
Aaron Shurtleff uses this area as a dumping ground for his random thoughts... Read more »