---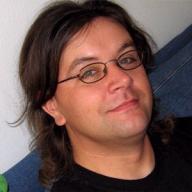 I'm finishing up work, then going home, and flying the heck out of here for a week. See you all later! :) Big mystery trip. Hush hush.

Actually, it's not all that mysterious. Big trip to Reykjavik, Iceland. Woo hoo! Home to such famous folks as Bjork and Magnus Magnusson and..um..it's where Bobby Fischer is buried. Northern lights! Blue Lagoon!! Snow and cold!!!

Crap! Gots to get back at it. See you in a week or so. I'll have pictures at GOO Con!!!!*

*No I won't.
---
One Reply to 8-X-2009 or ...Aaaand I'm Out.

---
MiracleASSassin
Aaron Shurtleff uses this area as a dumping ground for his random thoughts... Read more »