---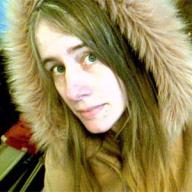 Well, for quite a while I have had nothing to say to anyone about anything and it is getting a bit claustrophobic. So I figured I should start saying some things into the void, dumb and trivial as they might be.

A while back there was a video store closing sale so we picked up a number of TV series on DVD at 75% off. One Darrin picked out was American Gothic. I never really heard about this show before but it is kind of cool. It was cancelled after one season in '95-'96. Apparently it has a cult following, but I can't seem to find *too* much about it on the internet. We did find the proper order to watch the episodes, which is not the order they are in on the DVDs.

Well we just recently finished the series and it is cool. It has a bit of an ambiguous ending and maybe we need to watch the whole thing again, which will be fun enough.

Anybody else seen this? Are you a fan?

It stars Gary Cole as the delightfully evil Sheriff Lucas Buck, and Lucas Black as a rather creepy little boy named Caleb Temple who is fond of saying "Day-dee" (daddy). Due to the child actor's name I find myself accidentally referring to both characters as Lucas. I guess the name similarity is just a coincidence though.

I never thought I would say that Lumbergh from Office Space was attractive in any way but in this role he kind of is, haha. Maybe it is the vests and puffy shirts and longcoats. But I may have a bit of an odd preference in men's fashion.


click photo to zoom
---
Five Replies to American Gothic





---
Prayer for the Paranoid
Denise Sawicki posts whatever she feels able to post without serious consequences Read more »