---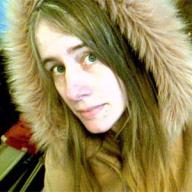 The Indian episode isn't the only irritating thing that happened with The Cedars recently. A while before that, Darrell received an e-mail from someone claiming to be from MTV saying they had listened to his songs on the Jones Soda website, liked them, and wanted a CD to consider including in their show. Now this sounds like an obvious fake, but the thing is, some research showed that the person who sent the e-mail does exist and does work at MTV, the e-mail address was verifiable, the phone number led to a seemingly legitimate voice mail, and the address was an actual office at MTV. It just seemed quite odd because: 1. The Jones Soda page doesn't seem to get any traffic so why would someone discover The Cedars there, 2. The Jones Soda page only includes 30 second long sound clips, and 3. The e-mail had some typos, which just seemed odd for some reason.

My thought is maybe the e-mail was really from this person at MTV but she hadn't listened to the songs and was just spamming everybody at Jones Soda. Still it seems weird that she'd have left obvious typos in a mass e-mail. So anyway, Darrell sent a CD to the address and tried an email and a phone call asking questions to see if she'd respond and prove herself to be legitimately interested. No response.

She works at a show called "Super Sweet 16" and frankly the Indian reservation thing seemed like a better bet. If you can forgive my stereotyping, Darrell's music is all about poverty, despair, and alcoholism, and that MTV show is apparently about wealth and excess and celebration. Haha. I can just imagine someone on that show accidentally walking into a country bar when they are trying to go to a party and hearing Darrell's music and saying "What is this shit? Let's get out of here!" That's the only way I can envision Darrell's music on that show.

Anyone reading this now knows *exactly* how to irritate us... It just requires adopting a false identity...
---
Two Replies to Another Irritating Thing


---
Prayer for the Paranoid
Denise Sawicki posts whatever she feels able to post without serious consequences Read more »