---
Apparently, Some Visuals are Best Left Undescribed
by Steve West on April 13, 2013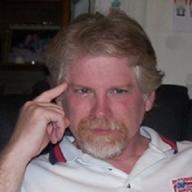 Recent conversation with Brenda:

me: I was thinking about Star Wars stuff the other day and I can't help but see this mental image of the Empire State Building wielding a light sabre and waving it at King Kong. You know, The Empire Strikes Back.

Brenda: Have you taken your meds today?

me: Seriously, Kong took a lot of bullets before falling off. A light sabre the size of a building would have cut him in half.

Brenda: ???

me: I would hate to be on the clean-up crew for that one.

Brenda: I'm going away now.
---
Web Junkie
Steve West scours the Web searching for interest or absurdity and then shakes his head ruefully when he finds it. Read more »