---
Back to School Night
by Steve West on September 10, 2008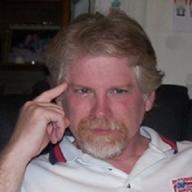 We just got back from the titular event and I have to say, I love my kids' school.

Lauren is in 3rd grade and Olivia is in the autism program in 1st grade. Lauren has one teacher and Olivia has at least three (more if you count her speech therapist, occupational therapist, and physical therapist).

The best part of the evening for me was Olivia's teacher telling me through her tears, how much progress Olivia is making. I love that she is so emotionally attached to the children. Olivia still communicates primarily (she has a limited verbal vocabulary and a small inventory of signs) via a communication board by which she has meaningful pictures that substitute for words and phrases. She's mastering several new pictures ("I need the potty" Yes!) and is therefore increasing her vocabulary and is starting to write and use a keyboard.

Lauren is pretty much an average third grader which is a very good thing (and I can still understand her homework). Olivia is a handful and Brenda and I are very careful to spread our attention around evenly so Lauren doesn't get lost in the shuffle.

Anyway, good people work at their school and I feel blessed to be associated with them.
---
Six Replies to Back to School Night






---
Web Junkie
Steve West scours the Web searching for interest or absurdity and then shakes his head ruefully when he finds it. Read more »