---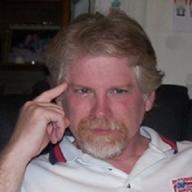 Recent conversation with Brenda:

me: You know how crazy I am for you?

Brenda: Crazy enough to raise three kids.

me: I'm crazy enough to ignore the voices in my head when we talk. I love your face so much that I'm going to keep it in the freezer when you die. I would eat a handful of caterpillars just to have butterflies fly out of my butt just for your amusement.

Brenda: Does insanity run in your family?

me: Insanity sees my family and runs the other way.
---
Three Replies to Crazy For You, Baby



---
Web Junkie
Steve West scours the Web searching for interest or absurdity and then shakes his head ruefully when he finds it. Read more »