---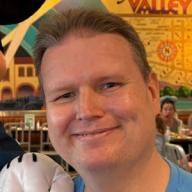 Kelly and I won tickets to see a Tampa Bay Rays game in a deluxe suite last night. We've been excited about it for weeks, looking forward to a good game, good seats, and good food, all paid except the parking.

What we got was a let-down. The game wasn't so good, due to eight scoreless innings, but this was Rays vs. Jays so that wasn't a big surprise. The food wasn't so good, but hey, it was free, so whatever, we made a meal of it. The problem was the seats: We were told that twenty people would be there, plus a representative from the company that owns the suite. When we arrived, there were only nine seats with any view of the action, all taken. There were a few empty tall-boy chairs in the kitchen area toward the back, where we could watch the game on TV and listen to the crowd cheer. Hooray. We drove all this way to see something we could have watched on TV at home. Why did they invite twenty people to a suite that only seats nine? After some people got up, we stole their seats for a couple of innings late in the game, but by then the excitement was over and we were already looking forward to seeing friends in Tampa after the game.

I don't want to sound ungrateful, since the people who ran the contest went to a lot of trouble, and I really had fun playing it. I just wish the prize had turned out to be what was promised, and I could instead be writing a blog post about what a great time we had.
---
Three Replies to Crying in Baseball



---
Logical Operator
The creator of Funeratic, Scott Hardie, blogs about running this site, losing weight, and other passions including his wife Kelly, his friends, movies, gaming, and Florida. Read more »