---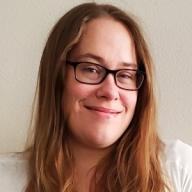 Blech. So, Scott designs websites, using php and whatever the hell, I have no idea, but I'm glad when he helps me cause I don't like all the program-y stuff.

I make websites in Dreamweaver, and I make a lot of them. Mostly I work with Dreamweaver because its easy to work with a graphical WYSIWYG program, and I am a very visual person. My basic skill is that I can make things pretty.

Now I've come to a dilemma, I'm sort of stuck, artist's block, I guess I would call it. I'm designing a webpage for a camping event for my "dress up silly and hit people with sticks" club, (Amtgard) it's in April, and it's a themed event. You camp, you have games, you eat a big feast, you drink around the fire with your bros. That sorta thing. It's called "Discord presents: Tortuga" (Discord being a yearly event being held at a sweet sweet paintball park that has tons and tons of playing area, a three story castle, and plenty of woods and little hideout places, it's been run for a long time, and this event will be held there, hence the Discord part, it will draw crowds.) It's in Indiana, and it's a pretty big event.

And the timeframe of announcing it and the website on it is drawing close.

Here's my dilemma. I need to make something bigger, better than my other sites, and I want it to have a piratey theme, but also a touch silly, the storyline is that Captain Morgan and the Bacardi Bat are arguing over who has the best rum.

And I can't think of a damned thing. I figured you all are creative I hope...got any ideas on a visual for this thing? I'm pirated out! My park just got over a pirate themed 6 months, I'm making a title award for a guy that plays a pirate, and part of the gift is a wooden pirate ship that I constructed. I even made awards during that time.

There's just so much an eye patch, a peg leg, a pirate on your shoulder and a penchant for rum and saying "yar!" can get ya.

Blah.
---
Four Replies to Help me please!



---
Return of the KellyMonster
Where Kelly Lee cross posts from her other blogs cause she feels the need to have everyone read her blog. Read more »