---
I guess I'll chime in... again.
by Erik Bates on September 23, 2009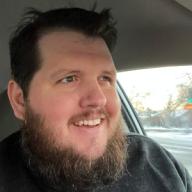 It's been a while since I've written anything. I have/had a personal blog elsewhere but I felt like I was writing for an audience that will never read what I write.

This is a much better community over here. Folks interact here. I like that. On top of that, Jackie just made a comment that hit home. I really haven't been around here much lately. I'd like to get back into the swing of things and be part of this group again.

So, what's new?

I quit my job in June. Wasn't happy where I was. Living on a college campus for 11 years can really wear on you. So I quit. I've been searching for a job since March, knowing that I'd be leaving in June. I figured I'd surely have another job lined up before my last day in June! So? I'm unemployed still. Going on 3 months now. I have a job interview at Office Max tomorrow. Hooray for sales positions.

I want to stay in Higher Education, but the economy is really pinching the College/University scene right now. Endowments are down, and schools are cutting back. Positions that empty are remaining empty. Sucks for me. I gots bills to pay!

So, I'm looking outside of Higher Ed. Office Max, Borders, Target, Home Depot. I even applied for a job with the TSA at the St. Louis airport.

So, that's a bit of my life. I'll try to chime in more. Not just here, but around the rest of goo.tc while I'm at it.
---
Eight Replies to I guess I'll chime in... again.








---
On a Rant
Another desperate attempt of Erik Bates to create a blog that nobody will read. Expect illogical arguments with no basis in fact, and plenty of contradicting statements. Read more »