---
Quantum Leap Reboot
by Evie Totty on January 14, 2022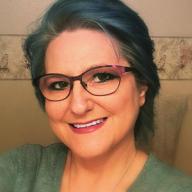 It would appear that NBC has greenlit the reboot.


"It's been 30 years since Dr. Sam Beckett (Scott Bakula) stepped into the Quantum Leap accelerator and vanished. Now a new team has been assembled to restart the project in the hopes of understanding the mysteries behind the machine and the man who created it."
They are pretty sure Bakula is involved.
If NBC likes the pilot, the project is set for series production in 2023, presumably premiering in the Fall.
I don't know how many of you are familiar with the show, but I last episode - while good - was heartbreaking and left fans feeling abandoned.
I can see Dean Stockwell in my head furiously punching the buttons on that hand-held device while holding a fat cigar between his firs5 two fingers.
Is anyone else as excited as I am about this? Or is this just going to add to the reboot fatigue?
---
Three Replies to Quantum Leap Reboot



---
The World According to Evie
Pop Culture, Tech and Other Nerd Things by Evie Totty Read more »