---
Worth Your Weight in Gold
by Steve West on January 10, 2022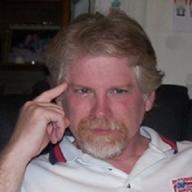 Are you worth your weight in gold?
Gold bullion is traded by the Troy ounce which is 1/12th of a Troy pound that is little used today. A Troy oz is 480 grains or 31.103 grams. The little used Troy pound is 5760 grains or 373.24 grams.
The pound that most persons in North America know contains 16 common ounces that weigh 28.35 grams. or 437.5 grains. A pound contains 453.59 grams or 7000 grains.
With pure gold trading at $1800 (as of 1/10/2022) the familiar pound of North America that has 16 oz per pound contains about $26,250.92 gold value.
Therefore (if I did the math correctly), I'm valued at $5,775,203.08. Brenda may disagree.
---
Three Replies to Worth Your Weight in Gold


---
Web Junkie
Steve West scours the Web searching for interest or absurdity and then shakes his head ruefully when he finds it. Read more »