---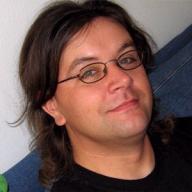 Funny story (only it's not)! My wife was running in a 5K race for the inaugural magicjack.com Saint Petersburg Bowl (I love those corporate tie-ins!), and so she giggles on up to me and asks if I want to run the race with her. (Those of you not in the know might need to know that I am all about out of shape, and haven't done any kind of running since 1994-ish). So, I say, "Sure, I'll do that with you." thinking to myself, "Look at the brownie points I'm racking up by doing active things with my wife! I'm the man!". She laughs and says, "I'm kidding. You couldn't do a 5K!"

Unfortunately for me, there are no words on this planet that can get me to do something stupid faster than "You can't do that!".

So, I ran a 5K race on Saturday...just 2 hours before I had to go to work at Target. I kept up with my wife for the entire race, and proved once and for all that I am about the dumbest creature on the face of this planet that I can, indeed, run a 5K. (Note: Run is a subjective word. I wasn't in danger of breaking any land speed records, but I did manage to move at a faster than walking speed for almost the entire race... I won't give you a time, so don't ask! :P)

And then, because we ran in the race, we got free tickets to the bowl game! Guess where? That's right, and the very top of the Tropicana Field dome. Up many many many many many many many many many many many many many many steps. Each step was it's own exquisite torture on my legs.

Ow. :(

How long does this pain last anyways? I want the use of my legs back by Christmas, please!
---
Seven Replies to 22-XII-2008 or I am dumb.







---
MiracleASSassin
Aaron Shurtleff uses this area as a dumping ground for his random thoughts... Read more »